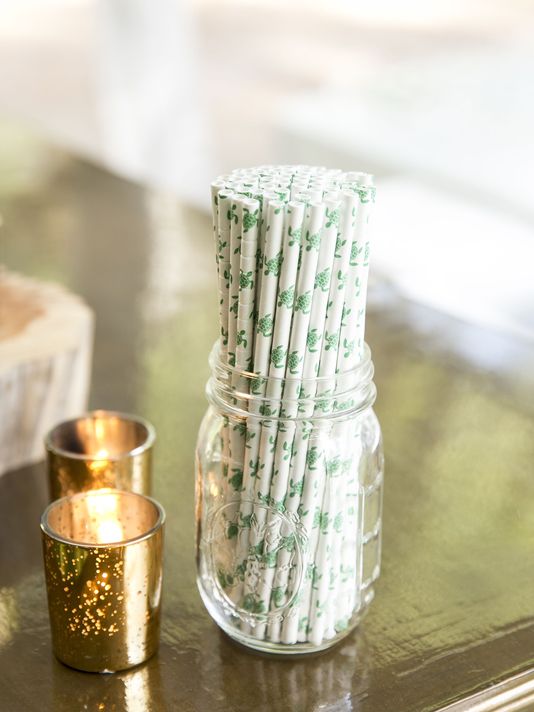 Indiana's paper straw company produces millions of straws a day.
That's enough to provide one straw to each attendant in a packed Lucas Oil Stadium 10 times over. Or to do the same for more than three Indianapolis Motor Speedways.
In other words: a heck of a lot of straws.
Still, that number is not even close to meeting the demand and unprecedented growth that Aardvark Straws has seen in the last year, according to Andy Romjue with Hoffmaster Group, Inc., which acquired Aardvark in August.
But the company has a plan — a big plan — to supply those straws.
Aardvark Straws has announced that it will open a new facility in February that will put it on track to increase its production capacity by 700 percent by the end of 2019.
"Aardvark is so intriguing because they make the best paper straws in the world," Romjue, president of the Foodservice Division, told IndyStar. "If you look 10, 15 or 20 years from now, I think the landscape will be totally different in what people are eating and drinking with, and we want to be right there with them and meeting that need."
As the sole U.S. producer of paper straws, the Fort Wayne-based Aardvark Strawshas become a favorite across both the country and globe for what consumers say are their superior straws. Being biodegradable and compostable, paper straws are leaps and bounds more environmentally-friendly than their plastic counterparts.
Within the last year, cities such as San Francisco, Seattle, Fort Myers, Fla, Malibu, Calif. and Vancouver, Canada have banned the use of plastic straws as others — such as New York — are moving in that direction. Many notable brands, including Starbucks, American Airlines and Disney, have also announced that they will eliminate plastic straws from their establishments in the coming years.
Romjue could not confirm if it will be working with any of the above brands. He did, however, say that Aardvark has "several key customers it will have on board shortly."
He added that any of the companies that are making statements about or making the transition to paper straws, "we are either going to support or have been in talks with them about supporting that change."
Aardvark first came on Hoffmaster's radar several years ago when paper straws became popular for parties and events. Hoffmaster is a leading U.S. manufacturer of premium disposable tableware.
Romjue connected with David Rhodes, Aardvark's global business director, who predicted that there would be a point where everything was going to switch and plastic straws would be banned.
"He was telling me this for years and years and it wasn't seeming to happen," Romjue said. "Then last year, that switch went off."
Even without such big brands officially on board, the company has seen unprecedented growth — to the tune of 5,000 percent — in the last year. Hoffmaster has doubled Aardvark's capacity since the acquisition, but it still is playing catch-up as the orders and commitments are "well beyond" what it can produce.
This facility expansion to a more than 100,000 square foot space in Fort Wayne will replace the current plant. That said, no employees will lose their jobs — which is why the new plant is only nine miles from the existing space — and the company will actually add more than 100 jobs by the end of 2019.
The new facility also comes with the possibility to further expand: Hoffmaster has the rights of first refusal to the other 200,000 square feet of the building.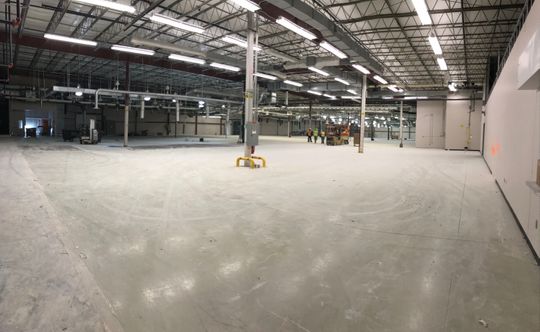 The first priority for Aardvark is to get the new facility and equipment up and running and the employees trained to operate it. If the market maintains its current pace of transitioning from plastic to paper, Romjue said, it could be looking at additional space and jobs in 12 to 18 months.
That could include, he added, expanding to some of Hoffmaster's other plant locations around the country.
Beyond just producing more paper straws, Aardvark is also looking to make them even better.
"How do you maintain that gap of having the best product?" Romjue asked of Aardvarks' straws, which do not disintegrate or get soggy when in drinks and are naturally degradable, compostable and FDA compliant. "We are really trying to close the gap between the paper and plastic straw."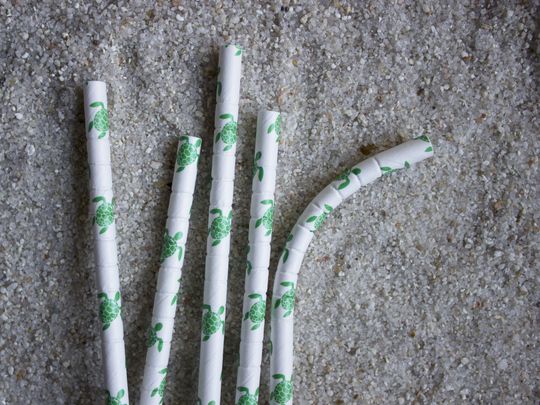 Aardvark has started some research and development projects to look at what's next in the paper straw world, including how the straws are constructed and the barrier between the liquid and paper material.
That said, they don't want to lose some of the Aardvark straws' key qualities.
"If all of a sudden we started adding things and chemicals that didn't make the straws compostable or biodegradable," he added, "then we would lose what we're going for."
Recent reports have suggested that there will be more plastic than fish in the ocean, by volume, by 2050, making plastic pollution one of the most daunting environmental challenges of our time.
While this small, slender tube is just one part of the more than eight billion tons of plastic trash that flow into the world's oceans every year, it has found itself at the center of a growing tidal wave — brought to prominence by a gruesome 2015 video of a sea turtle off the coast of Costa Rica having a straw extracted from its nose — to leave plastics in the past for the sake of the planet.